S & S Construction Pro, LLC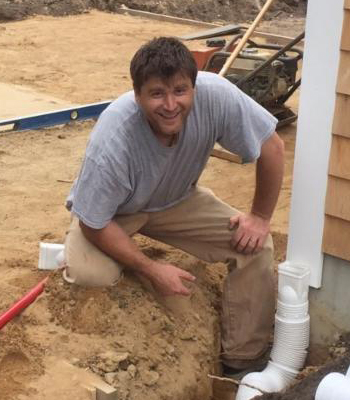 SS Construction builds and renovates homes on Cape Cod. It is the result of a merger between Selgi Selimov and Sean Summers. Selgi is a master craftsman, trained in Eastern Europe as a stone mason. He is as much an artist as he is a builder and takes incredible pride in all his work. In his 12 years on Cape Cod he has become expert in all phases of construction and uses incredible artists skills combined with knowledge of every phase of home construction to produce lovely and interesting renovations and new homes. Sean is a well-known Cape Codder who has been in business on the Cape for well over 30 years. He has decades of experience in the building trades and Cape Cod real estate. His expertise lies in understanding local permitting, zoning and ensuring that his clients are fully aware of the highest and best use of their particular property and project. In addition, he is active in his community and served 12 years as a Selectman in Chatham MA.
It is a common belief and passion of theirs that creating beautiful, well-built structures that meet and exceed the client's vision is the only way to gain satisfaction from their work! SS Construction understands and fully demands complete understanding of what each and every client wants and will deliver what they desire on time and on budget! The client will know exactly what to expect and be able to review all aspects of the construction project while in process. While we enjoy the process, we also understand that it is not our land, not our money and the client is the boss! WE are a tool to help achieve each and every client's individual dreams and our compensation lies heavily in the realization of those expectations.
Each renovation or new construction project is very much like a blank canvas and every inch of that canvas must first be studied and fully understood not only in and of itself but how it fits within the frame of the neighborhood. Prior to any brushes hitting the canvas much care and planning will be done to ensure that every inch of that canvas not only realizes the dream of the client, but the client also will understand what level of construction will be the highest possible value for each particular property. In other words, we will inform you of how to maximize your investment in your property not only simply build the plan that you place in front of us.
We are committed to using the most innovative construction practices. This commitment requires embracing continuing education and keeping up with the lightning speed of ever improving products new to the market. Our clients demand and have a right to know what the latest and best projects are available to them and in this day and age improvements and innovative projects can save money in addition to creating that wow factor amongst the neighborhood.
It is not only about the project itself that makes the company. Yes, we have a unique synergy of talents to deliver a high end, best cost project but in any construction project it is the back office that often makes the difference. There is always someone to answer your call and our administrative support team ensures that nothing is missed; every penny is accounted for and presented to clients upon demand. Our experience here on the Cape has allowed us to partner with great employees and only the best sub-contractors will work on your property! We certainly hope that you have learned enough to want to meet with us and discuss your project and to be a part of your dreams. We are sure that we are the best avenue for you to use in realizing your dreams and perhaps even exceeding them!